Meet Chen Yen, PharmD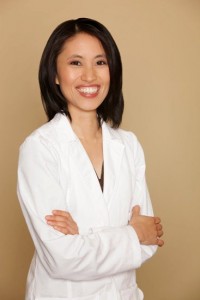 Chen Yen, PharmD, Pharmacist Job Market Expert is a sought after expert who founded Pharmacist Job Connection. She is well-known for encouraging pharmacists to pursue their ideal jobs and lives, and not to settle for less.  Chen places top-notch pharmacists with pharmacies quickly and with attention to what is important to them.
Chen's teachings resonate with pharmacists because it is authentic and carves a unique niche with­in the network of pharmacists who follow her work.  Most recruiters are not trained as pharmacists, nor are they offering to help pharmacists develop professionally and personally. Chen set out to create an important service that helps pharmacists find the right job for their personality and strengths, in both temporary and full-time pharmacist positions throughout the country.
Pharmacists come to her for career advice, workplace, and management strategies.  Her dream is that all pharmacists work in an enjoyable work environment that values their talent.
Chen has been featured in Pharmacy Week and is a published author in the Journal of American Pharmacist Association.  She is the recipient of a national award for initiating an immunization program in her area.  Chen holds a PharmD from the University of Washington and a B.S. in Pharmacy from Ohio State University, where she attended on full scholarship, studied abroad at Oxford University, and was honored with multiple awards in her visionary leadership roles.
She enjoys traveling, dancing ballet, playing the violin, meditating, and cooking.
Chen is optimistic that every pharmacist can find a job that's the most suitable for his/her personality & talents.  She wants every pharmacist to experience joy in their work & life.
Chen Yen, PharmD – Pharmacist Jobs & Career Expert