Send Me The Best Pharmacists
Tired of taking too long to find the right pharmacist?
Tired of time away from patient care,
or revenue-generating activities?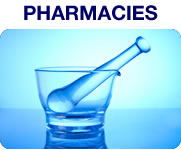 Don't let it cost you anymore–your search ends here. We specialize in pharmacy. We do it for you.

You have nothing to lose. It doesn't cost you anything upfront. We find the right candidate for you, or you pay nothing. We are always networking with pharmacists, including making connections with pharmacists outside of traditional methods of recruiting.
Use us as a partner in your recruiting efforts, in conjunction with what you are doing currently, or give yourself the relief by us completely taking it off your plate.
Our CEO was a practicing pharmacist for 9 years and still practices to stay in the loop. We understand the pharmacy profession inside & out, so your time is not wasted with unqualified candidates.
Outsource this to us. Don't settle for anything less– we specialize in pharmacy.

When your pharmacy is stressed, we send you the best!
Here for you 24/7
I Need a Full-Time Pharmacist
We take our direction from you & start working for you FREE of charge until you get results. We listen to what's important to you, network on your behalf, find the right pharmacist for you, present potential candidates, and work with you so you are happy with the talent you get. You get access to pharmacists of the level of talent you are looking for. Unlike other search firms managed by just a business professional, we do not waste your time with unqualified candidates.
YES! Give me the right full-time pharmacist, FREE of charge to get started.
Retained searches can also be arranged for your benefit, if you want the highest priority of all searches we are working on.

I Need Temp Pharmacist Coverage

We send you relief pharmacists who can jump in on day 1 to help with very little supervision, and require little management. Why struggle and take time to find temp coverage for your unexpected needs on your own? We have experienced pharmacists ready to go.
YES! Send me temp pharmacist coverage ASAP.

Indian Health Service (IHS)
You will have IHS-experienced pharmacists to choose from, both temp or direct hire. We service IHS federal & tribal facilities. Our CEO comes from 9 years of experience as a pharmacist in the IHS setting and understands needs unique to IHS. Many federal & tribal facilities have switched to use us because the pharmacists we send our consistently top-notch. Pharmacists accepted by other temp agencies don't always pass our rigorous screening process.
Tell us what you're looking for as far as dates for temp coverage needed, or your expected direct hire full-time needs.
Also share with us what's important to you in the pharmacist you are looking for.
Call Us Now at (206) 219-3630