Testimonials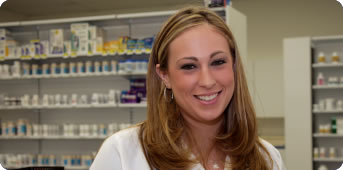 "I am extremely happy about the offer. The overall pay seems fair and the chance to train and learn in the oncology pharmacy is more than I anticipated. I thank both of you for all your time and help. I would definitely keep you as a reliable source and for future recommendations."
~ M.L. (a pharmacist whom we helped find a full-time job recently)
:::
"I first met Chen as a student looking for my first side job as a pharmacist. I was living in Illinois at the time and was looking to move to Arizona. I already had a job at a hospital there and was looking for a second job to work part time. After hearing what my preferences and availabilities were, Chen found a placement that was perfect for my needs. After a couple of phone interviews, I was scheduled for a face-to-face meeting – and I am still working there today!
Chen is a great person to work with. She's friendly, intelligent, and always prompt to answer calls or emails. I am truly grateful that I came in contact with the RPh Temp Service."
~ S.M. (a pharmacist who works temporary assignments)
:::
"Thanks again for all your encouragement and help. You are, by far, the best headhunter I have ever met! Every time I see my resume I think of you. It is way better than before. Anyway, thanks again"
~ J.M.
:::
"Thank you so much for all your help and referring me to (the recruiter who made the placement)! She has been so helpful and wonderful to work with and talk with through the entire process so far! My husband and I are very excited and trying to finalize things around here in florida before our big move!"
~ J.L.
:::
"I have worked for and with Chen for RPh Temp Service. It's been a pleasant experience. She works very hard to find the proper environment for the proper pharmacist. I would highly recommend her to work for that's looking for a good position. She's an extremely fair, honest, and ethical person. I hope I will continue to work for her in the future."
~ L.B.
:::
If You Like What You See
Refer a friend –help them out, and get a surprise bonus in the mail, PLUS be entered to win a vacation for 2 to the Bahamas!
Contact Us
Email us at jobs@pharmacistjobconnection.com and we will respond in 24 hrs, or call (206) 219-3630 for immediate attention to your individual job situation.