Must-Have Items to Take with You on an IHS Travel Assignment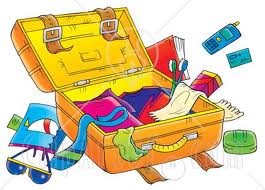 When packing for an IHS/Tribal Travel Assignment, the first instinct might be to go about it the same as you would if you were packing for a long vacation. But, as our experienced contractors can tell you, there are certain things that you never think of until you get on location and find yourself wishing you had. Here are some tips on what to pack if it's your first assignment: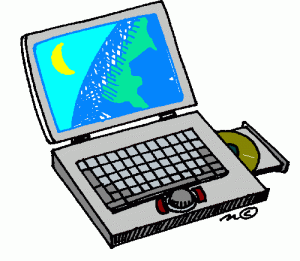 -Netflix Subscription: For those quiet nights on the reservation, get unlimited streaming movies and TV shows and catch up on your "must watch" list. You can get started with a free month, and then it's only $7.99 a month for all you can watch on your laptop. You'll never know if you'll have access to cable or a DVD player, but with this small investment you'll always have something watch during your time off.
-Drug Information Handbook: Don't leave your copy sitting on the shelf at home. Either tote along the hard copy, or invest in the mobile app and always have it at your fingertips on your cell/tablet.
-Amazon Prime Subscription: When you're on assignment at a rural location, you are bound to need something that they don't carry at the 1 or 2 local stores you have easy access to. Thankfully, you can buy pretty much anything on Amazon and have it shipped to your door. Since you'll be doing this a lot, invest in the $79 a year for Prime (plus you get the first month free) and get free 2-day shipping on everything you need. Plus, you'll also get access to thousands of streaming movies and TV shows and a free Kindle book to borrow once a month.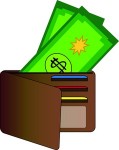 -Cash for Souveniers: There are so many unique Native art and craft items for sale at IHS/Tribal sites, either in town and sometimes right inside the hospital. Have some cash stashed in your wallet so you are prepared when something catches your eye.
————————————————————————–
We asked some of our seasoned IHS/Tribal Contract Pharmacists for their tips on what to bring. They shared some great ideas for things to pack, plus a few other pieces of advice on how to stay busy when you're not working in the pharmacy. Read on and make the most out of your time as you visit all the new and interesting places your contracting will take you!
Here's what they said: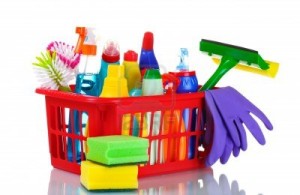 -Verify to see what is included in your housing arrangement. I have a couple totes with cleaning supplies,dishes pots , etc.  Don't forget dish towels, surface wipes, swiffer for floors and dusting, garbage bags and small tool kit–my indispensible tools.
-If very remote or away from a bigger metro area with entertainment, bring hobby items: books, kindle and new project supplies , etc.  Think about something you've wanted to do but never found the time to do.  Don't plan in TV.
-Upon arrival ask around and see what is happening locally:  pow wows, local markets, indian markets.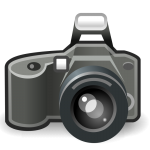 -Bring or buy a decent camera and learn how to use it.
-If you enjoy the in-doors start a new hobby or perfect a new one.
-If you like the outdoors ask around and find what there is to do.  Bring hiking boots, rain or sun gear, walking stick , etc. Buy maps, guides, and local points of interest brochures

-Learn the customs of the people you serve and they become happy to tell you about their customs.

-Don't be afraid to explore I wander (not all that wander are lost)

-Find other people where you work with similar interests and pal around together.  You're much more apt to do more things in a group.
-Jim M.
————————————————————————–
-A hobby: when you're in the middle of nowhere, suddenly there's a ton of time to do the little projects you've always wanted to do but didn't have the time for. When you can't distract yourself with anything (going out,TV, and so on) you get to work on perfecting your skills.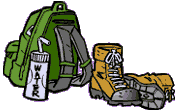 -Hiking shoes and a camelpak: a person would really be losing out if they weren't prepared to do a bit of hiking. You end up in places you may not have ever thought of visiting when you're on assignment, so being prepared to see the area is a must. Some of the areas I've hiked while on assignment knocked my socks off!

-Vacuum cleaner: there is so much dust! Imagine trying to sweep all that it just swirls around you. Mopping just turns it into mud in your living room. Vacuum cleaners, amazing.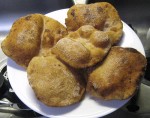 -An appetite: it seems to be a theme, no matter where I go, people love to share their food. You will never go hungry. Be sure to share your cultural foods too, they love to try just as much as you.

-Sen N.
————————————————————————–
(you'll be brought right back to this article when you're done)